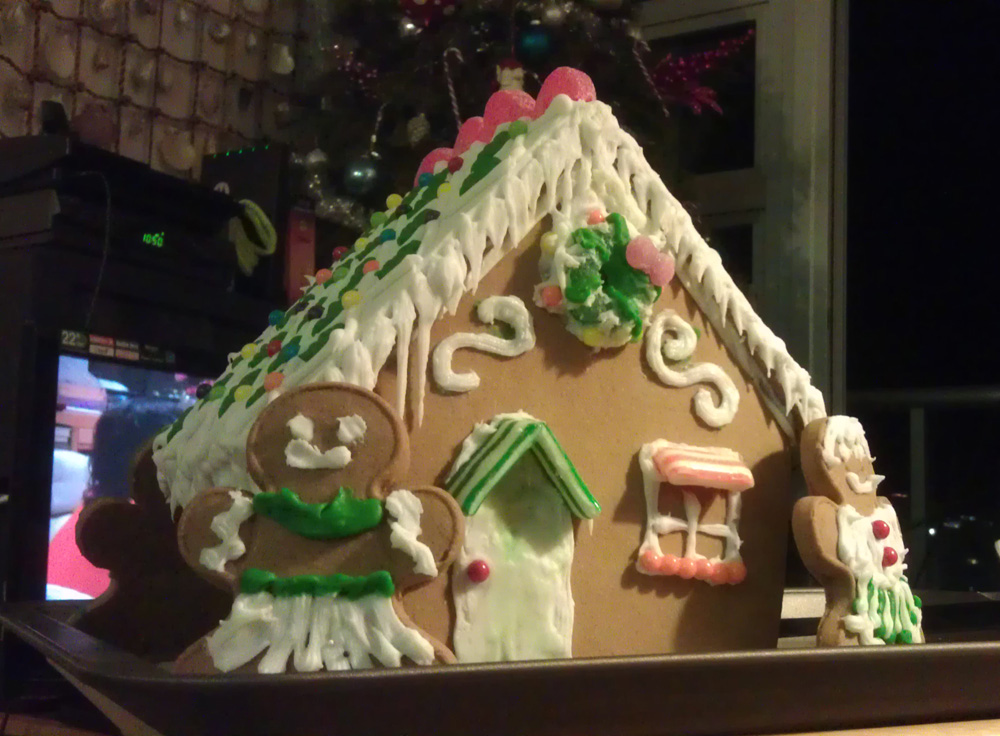 I found a cheap ginger cookie house in Costco. Yey!
Both first time decorating ginger bread house. I saw my friend's posts on Facebook and wanted to make one so badly!
Since I only bought one house, we decided to decorate each one side.
Didn't know when to eat… ended up just throwing out.. next year… definitely we gotta eat it!!